Coaching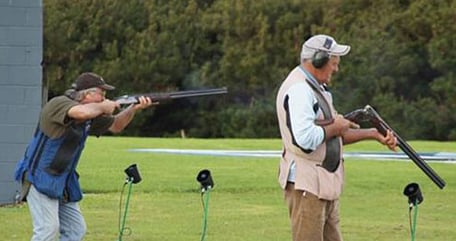 The Waitemata Clay Target Club can facilitate one on one coaching by arrangement.
Shotguns can be provided for use on a one to one supervised basis - hearing & eye protection is essential.
The Gun Club has a large comfortable Club Room area which can be hired for meetings or other purposes.
For coaching enquiries please contact Ian Hovenden on 027 445 6564.
Every visitor will receive a compulsory safety briefing prior to shooting.